Stavros Atlamazoglou | May 27, 2021
Southeast Asia, May 1968.
A special operations team inserted into Laos for a covert operation.
The men of ST Idaho, two Americans and four South Vietnamese indigenous troops, were tasked with locating enemy forces and activity in the A Shau Valley, close to the Ho Chi Minh Trail. The Tet Offensive earlier that year had caught U.S. forces by surprise, and commanders were constantly anxious to know the location of large enemy formations and their intentions.
A snake-like tunnel and trail system that passed through nominally neutral Cambodia and Laos, the Ho Chi Minh Trail furnished North Vietnamese troops and Vietcong guerillas with materiel and supplies as they took the war to the South. The Trail was also ideal to move divisions of troops closer to the targets.
ST Idaho was comprised of One-Zero, or team leader, Glen Oliver Lane, One-One, or assistant team leader Robert Duval Owen, and four skilled South Vietnamese indigenous troops.
The highly experienced ST Idaho inserted on the morning hours of May 20, 1968. They sent the standard "Team Okay," over the net. That was the last time anyone heard or saw them.
An overt organization for a covert war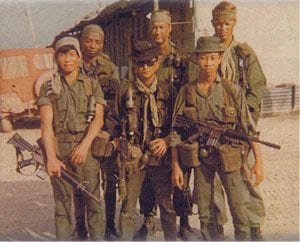 Military Assistance Command Vietnam-Studies and Observations Group (MACV-SOG) was a secretive organization that conducted covert cross-border operations in North Vietnam, Laos, Cambodia, and Thailand.
Successive U.S. administrations claimed that no American troops were outside South Vietnam. But that wasn't the truth, as several hundreds of Green Berets, Navy SEALs, Recon Marines, and Air Commandos fought against all odds, against an enemy who always enjoyed a numerical advantage that sometimes exceeded a ratio of 1:1000.
In their covert campaign to gather strategic intelligence, destroy or harass enemy formations, or sabotage their installations and activities, SOG commandos enjoyed the loyal support and fierce martial skills of local partner forces and mercenaries. These "little people," as the American commandos affectionally called them, fought shoulder to shoulder with their American brothers-in-arms, often to the death.
Special operators who volunteered and were selected for service in SOG had to sign a non-disclosure agreement that prevented them from discussing any aspects of their operations for 20 years. They were also instructed not to reveal their assignments to anyone, including parents, spouses, siblings, and friends. For all matters and purposes, they were just another G.I. fighting Communism in the jungles and rice paddies of Vietnam.
SOG fought its secret war for eight years. Out of the more than three million Americans who deployed to Vietnam, only 2,000 served in the covert outfit, with just 400 to 600 running recon operations and raids across the fence. It was, and still remains, a frightfully small group of warriors.
The mystery of ST Idaho
It was on the afternoon of the same day that people started realizing that something was amiss with ST Idaho. Staff Sgt. Robert J. "Spider" Parks, a former member of ST Idaho who had been promoted to the one-zero position in another team, became concerned for his old teammates and started prodding. By night, and when ST Idaho had missed another communications window, the team was the talk of the SOG camp.
"We had regular commo checks with the Coveys [Forward Air Controllers] during the day and with the airborne command aircraft during the night. Usually, we had a commo check early in the morning, another at noon, and one before dark," John Stryker Meyer, a legendary Green Beret and SOG operator, told Sandboxx News.

"It was just two clicks on the radio handset, no words. The North Vietnamese were very good at intercepting our comms, and with the help of the Russians, Chinese, and the mole at SOG headquarters, they were able to track almost all secret comms in the area."
Meyer, author of Across the Fence and two other books about SOG operations, never met Lane or Owen, but their trajectories brought them very close. In one of those peculiar twists of fate, ST Idaho flew into its target on the same South Vietnamese H-34 Sikorsky special operations helicopter that carried Meyer into his first SOG base. Meyer was able to catch a glimpse of the team, with their full battle rattle, as they entered the chopper while he was exiting it.
When ST Idaho again failed to make radio contact at the commo window the next morning, another SOG team, ST Oregon, went in a Bright Light operation.
One of the most dangerous mission-sets, Bright Lights were combat search and rescue or recovery operations that aimed to save stranded SOG commandos and downed pilots who were evading capture or to recover the remains of men who had to be left behind because of the overwhelming pressure of the NVA.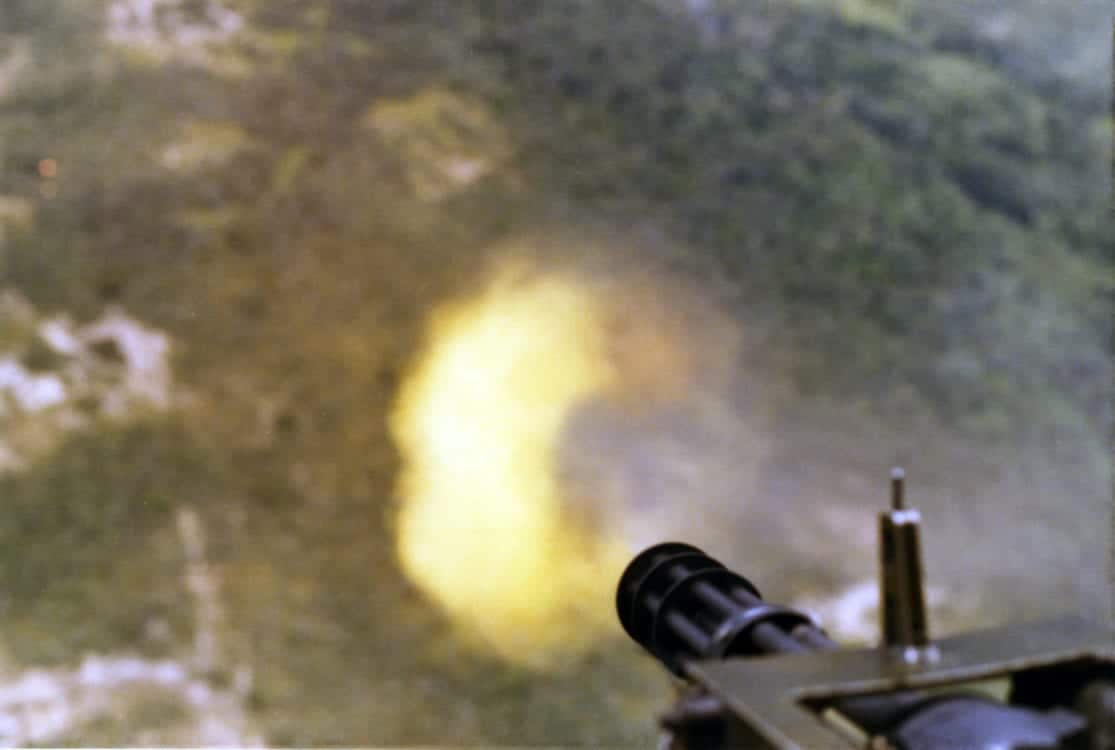 ST Oregon was inserted on the same landing zone, and they soon encountered numerous NVA troops. After a fierce battle, in which they lost one indigenous troop and all of the team members were wounded, ST Oregon was exfiltrated in the nick of time and only because of the heroics of the aircrews involved. The battle was so fierce, the indigenous commando who was killed was riddled with 94 separate wounds.
Before they managed to escape, ST Oregon spotted a trail in the grass they believed ST Idaho had taken. However, the NVA who attacked the Bright Light team had used weapons operated by SOG, including CAR-15 rifles and M-26 fragmentation grenades, further solidifying the belief that the ST Idaho had been so violently ambushed that they didn't even have time to radio in distress.
"On a personal level, at that time, I was haunted by this question: If a veteran Green Beret with the experience of Lane on a veteran recon team, an experienced Green Beret Owen are wiped out along with four tough, fearless Vietnamese team members, what will happen to a recon rookie like me? The war waited for no one," Meyer wrote in his book.
The lost and almost forgotten warriors
On May 1, 1968, Owen was at his home with his family in North Carolina on leave. He hitchhiked across the country to the West Coast, from where he would ship to Vietnam, and saved the money for the ticket for his family, knowing that they could use every cent. But before he left, he made a promise to his little daughter, Robin.
"I'll be back," he said, "for your birthday—that's a promise." Nineteen days later Owen went missing in action, another casualty in SOG's secret war.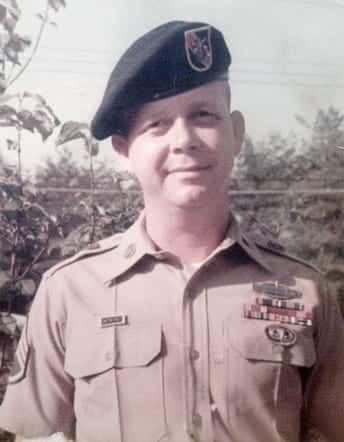 Robert J. "Spider" Parks has been back to the landing zone where ST Idaho was last seen twice, and he has even talked to former North Vietnamese troops he fought. But, alas, the men of ST Idaho are still unaccounted for.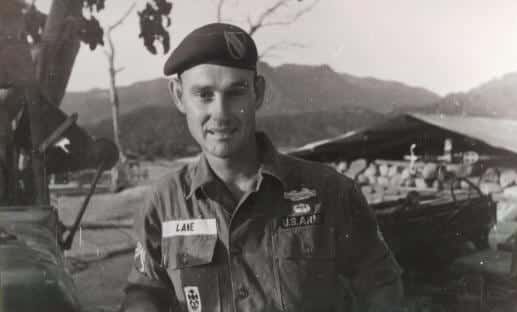 To this day, 50 Special Forces operators and more than 80 aviators from across the services haven't been located, and there are listed as missing in action since the Vietnam War. Despite vigorous efforts by the Defense POW/MIA Accounting Agency (DPAA), former SOG members, and other veterans to locate and repatriate the remains of American service members in the jungles of Southeast Asia and the islands of the Pacific, these Americans are still without a home, their families without closure.
LINK TO THE ORIGINAL ARTICLE: https://www.sandboxx.us/blog/st-idaho-the-special-forces-team-that-vanished-in-the-jungle/